Marken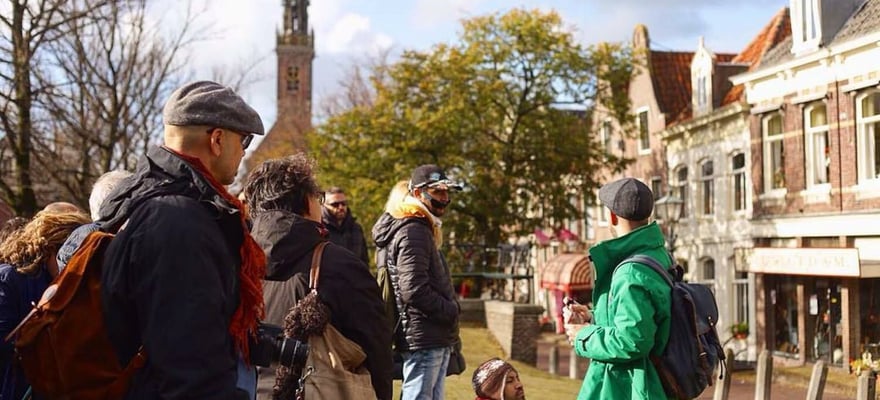 10 activities found
Activity ranking
Activities on the GetYourGuide marketplace are ranked by a combination of factors including popularity, diversity, availability, customer rating, cancellation rate, performance over time, and amount of revenue generated.
What people are saying about Marken
I had a wonderful experience, learned a lot both from the audio recordings and our guides. The motor coach was very large, double decker, comfortable. I didn't expect it to be that large and packed with fellow tourists in mid-February. If I went by myself I'd probably spend more time in each place, I guess I felt slightly rushed. We covered a lot of ground in short period of time. Our guides were extremely kind, helpful and knowledgeable! Very funny, too! Our driver was also super professional and supportive of all our needs. I'm not sure I could take care of everyone the way they did! Many thanks to the entire team, they were brilliant. If I went again, I'd have an early lunch before the trip or be prepared with some healthy snacks until the 3-4 pm. meal.
This tour was very well organized, hitting all the key spots within the 7 hours we were together. The star of the tour would be hands down our 2 tour guides, Stef and Pia. They made this tour so light and enjoyable; I've never laughed so much from a tour before. Stef with his electronic piano playing, his singing with Pia, and their jokes was so fantastic. They truly worked like the perfect duo, and they whole heartedly took care of every customer with care and respect. I wish every tour had a Stef and Pia in it. I would recommend this tour in a heartbeat because of them. It also helps that the sites were all very picturesque and lovely.
Everything was great! Our driver Stef is a fantastic man! He knows how to keep the audience, joke and even play on piano! If you have possibility ask to have Stef like a driver, photograph man and bodyguard!
A must do when in Amsterdam. Tony and Merriam were our great host. They are very knowledgeable and entertaining.
Great trip and nice team. You must do during your visit to Amsterdam.