Sharm el-Sheikh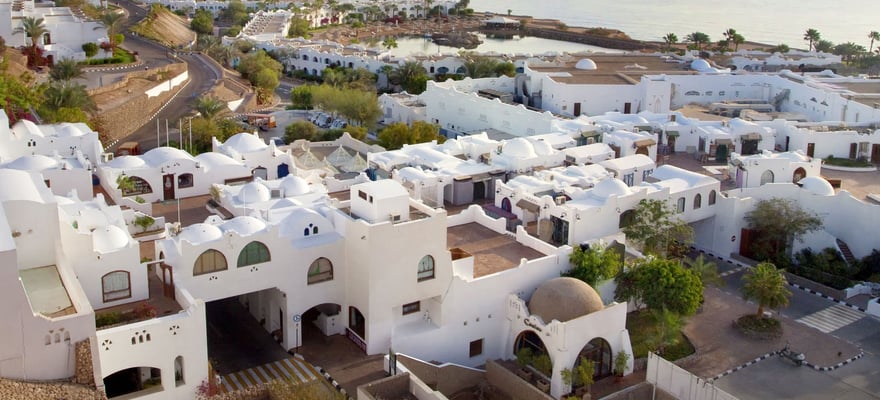 16 activities found
Activity ranking
Activities on the GetYourGuide marketplace are ranked by a combination of factors including popularity, diversity, availability, customer rating, cancellation rate, performance over time, and amount of revenue generated.
What people are saying about Sharm el-Sheikh
I did this at 24 weeks pregnant, which is why I chose to ride up on a camel, which cost me $20 USD each way. Turns out I probably way overpaid, as I found out another woman only paid $20 total. Our tour guide told us a fair price was $20-25, and I didn't ask if that meant one way or total - so that is my bad. Riding a camel for that long is incredibly uncomfortable, but I don't think I would have been able to do the hike otherwise being pregnant. The camel will take you up to the top, but then you need to hike the final 750 steps by yourself- what a workout but WOW, the view is amazing! There are about 6 stops on the way up the mountain to buy drinks or snacks. I bought a hot chocolate and ramen noodles at one of the stops. There are also bathrooms along the way - think very primitive latrine, disgustingly dirty, and with no toilet paper or sanitizer or soap. I would definitely advise bringing your own toilet paper and sanitizer- otherwise you will be twerking the pee off like I was.
The trip up the mountain was fantastic, as was our Bedouin guide. But the description of the trip is misleading. I booked this trip over other similar ones, solely for the duration of time (14 hours). Instead it took 18/19 hours..
We were travelling as group of 10 and 5 of them were kids. Trip was tiring for all of us but full of amazing experiences. All the staff were very helpful and understanding. Guides were amazing and gave extra helpful information.
Incredible experience from start to finish, the tour was very informational and the tour guides were super helpful and friendly. It was a perfect excursion!
Very nice experience, but you need to be in good shape, not for everyone. I especially appreciated the juice and biscuits we got after a long night